SHAWN ROSSEAU IS A SINGER-SONGWRITER, GUITAR PLAYER, MUSIC COMPOSER-PRODUCER BASED IN MUSKOKA, ONTARIO, CANADA
Welcome to the Official Shawn Rosseau Web Site – Jump off to other Shawn Rosseau sites from the links above.
This site is where I update my bio and links to my music video, shows and more. You can also find me on YouTube, Reverb Nation and other sites. I may use shawnrossseau (all one word) for some web sites names/addresses.
My Youtube channel is here: https://www.youtube.com/user/ShawnRosseau/videos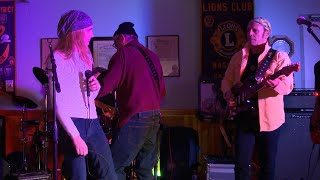 Barn Rat Chowder Surprise – Washago, ON, CA, Dec. 2022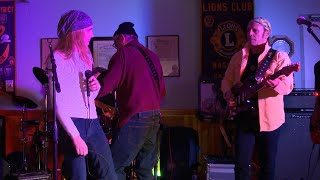 Barn Rat Chowder Surprise – Washago, ON, CA, 2022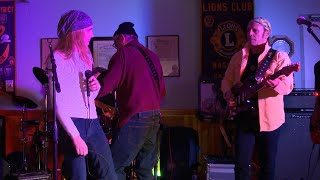 Barn Rat Chowder Surprise – Washago, ON, CA, 2022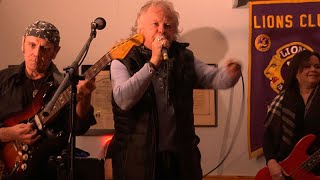 2022 11 16 Mr. Mad, Wendy Whelan, Shawn Rosseau & Friends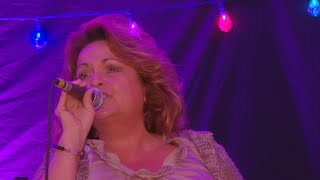 Cheryl Hill, Shawn Rosseau, Roy Morris and Friends Washago, ON, CA, 2022/10/19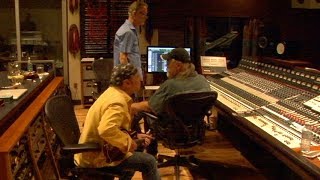 Recording bed tracks In Toronto Canada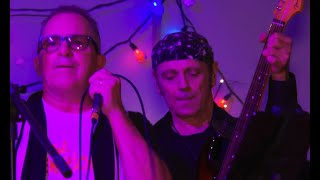 Roy Morris, Shawn Rosseau, Washago Rock Jam 2022-9-21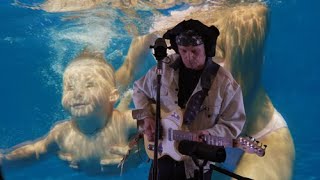 Heartbreaker – live performance in the attic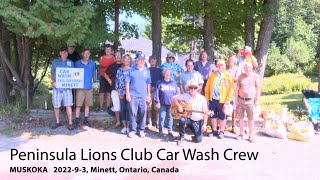 Shawn Rosseau – Acoustic Live Performance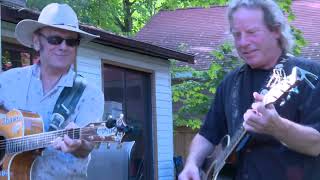 Carey's Pub Gravenhurst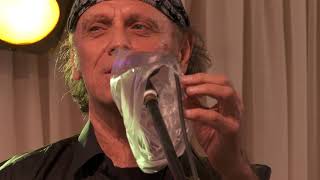 The Legion: Wayne T. Hill, Shawn Rosseau, Gravenhurst, On. August 21, 2020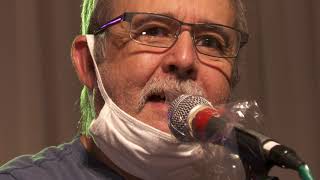 Legion – Shawn, Wayne, Bill & more jammin' instrumental "Heart" by Shawn Rosseau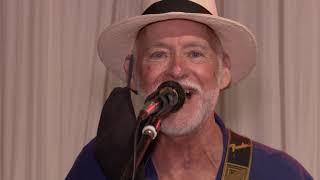 Legion #4 Sept 17, 2020 Wayne T. Hill, Shawn Rosseau
1/1
Barn Rat Chowder Surprise – Washago, ON, CA, Dec. 2022

Special guests: Carly "Ziggy" Picavet – vocals, bass guitar and Roy Morris- vocals, guitar. Host: Shawn Rosseau – vocals, guitar, Glen Casey – vocals, guitar, Rick Pearce – vocals, guitar, drums, Erik Picavet, – vocals, guitar, Anthony – Bass, Danny Ellement Sr. – drums, Rob Brown – vocals, percussion, and a mystery acoustic guitar player. This is a walk-in, no plan jam and not everybody was introduced or recorded. Because of the usual technical difficulties some performances were not captured,,,(not for lack of trying) so not everyone made it to the video but all were enjoyed live!!! Special debut of an abbreviated, censured BARN RAT CHOWDER SURPRISE by Shawn Rosseau. Camera by Catherine Hesse. Sound and lights by Roy Morris. Recorded at the Lions Club, Washago, Ontario, Canada, Dec. 21, 2022.

Barn Rat Chowder Surprise – Washago, ON, CA, 2022

Special guests: Carly "Ziggy" Picavet – vocals, bass guitar and Roy Morris- vocals, guitar. Host: Shawn Rosseau – vocals, guitar, Glen Casey – vocals, guitar, Rick Pearce – vocals, guitar, drums, Erik Picavet, – vocals, guitar, Anthony – Bass, Danny Ellement Sr. – drums, Rob Brown – vocals, percussion, and a mystery acoustic guitar player. This is a walk-in, no plan jam and not everybody was introduced or recorded. Because of the usual technical difficulties some performances were not captured,,,(not for lack of trying) so not everyone made it to the video but all were enjoyed live!!! Special debut of an abbreviated, censured BARN RAT CHOWDER SURPRISE by Shawn Rosseau. Camera by Catherine Hesse. Sound and lights by Roy Morris. Recorded at the Lions Club, Washago, Ontario, Canada, Dec. 21, 2022.

Barn Rat Chowder Surprise – Washago, ON, CA, 2022

Special guests: Carly "Ziggy" Picavet – vocals, bass guitar and Roy Morris- vocals, guitar. Host: Shawn Rosseau – vocals, guitar, Glen Casey – vocals, guitar, Rick Pearce – vocals, guitar, drums, Erik Picavet, – vocals, guitar, Anthony – Bass, Danny Ellement Sr. – drums, Rob Brown – vocals, percussion, and a mystery acoustic guitar player. This is a walk-in, no plan jam and not everybody was introduced or recorded. Because of the usual technical difficulties some performances were not captured,,,(not for lack of trying) so not everyone made it to the video but all were enjoyed live!!! Special debut of an abbreviated, censured BARN RAT CHOWDER SURPRISE by Shawn Rosseau. Camera by Catherine Hesse. Sound and lights by Roy Morris. Recorded at the Lions Club, Washago, Ontario, Canada, Dec. 21, 2022.

2022 11 16 Mr. Mad, Wendy Whelan, Shawn Rosseau & Friends

Lots of new and returning talent, and the rarest of the rare – 3 awesome bass guitar players! 4 drummers and more! Special guests: Wendy Whelan – vocals, Ziggy – vocals, bass guitar, Mr. Mad – vocals, harp, drums….too many names to mention….also this is a walk-in, no plan jam and not everybody was introduced….don't mind if I nicknamed a few performers, there was no list to draw from. Because of the usual technical difficulties some performances were not captured,,,(not for lack of trying) so not everyone made it to the video but all were enjoyed live!!! Special debut of an abbreviated, censured PUKE CITY BLUES by Shawn Rosseau. Camera by Catherine Hesse. Recorded at the Lions Club, Washago, Ontario, Canada, Nov.16 2022.

Cheryl Hill, Shawn Rosseau, Roy Morris and Friends Washago, ON, CA, 2022/10/19

Special guest Cheryl Hill from Charlotte and the Dirty Cowboys leads the Washago Jam Band through a rockin' Mustang Sally with Shawn Rosseau (vocals, SRV electric Stratocaster guitar), Danny Element Sr. (electronic drums), Woody (acoustic drums). Anthony (bass guitar), Rick Pearce (electric guitar), Glen Casey (vocals, Telecaster electric guitar), Brad Herrington (keyboards extraordinaire), Don (Les Paul electric guitar), Eric Picavet (vocals, acoustic guitar). Rocking in the Free World & Simple Man vocals by Roy Morris from the Orillia based Midriff band. Mystery rhythm section – bass guitar and acoustic drums were welcome guests! Many thanks to the Washago Lions Club – a longtime committed supporter of live music in Washago, Ontario Canada! Camera by Catherine Hesse, Sound by Roy Morris, Lighting by Doug Shakell. Recorded October 19, 2022.

Recording bed tracks In Toronto Canada

This video is part 1 of series following independent recording artist Shawn Rosseau and band as they put together and record tunes for upcoming release. In this case, the audio is not a final mix of the songs it's a cross section of live footage. In some cases one channel is the camera mic which is what you would hear if you were standing in the room, other times it's the headphone mix which is what the musicians are listening to in order to record their parts, other times it's what the sound engineer is listening to in the control room. Most of the audio is what is known as "bed tracks". These are the first tracks an artist records and usually comprise drums, bass and guitar parts with a guide vocal, lead guitar audible but to be replaced by the proper performance at a later date. You will hear bed tracks for Devil Man, Best Years of my Life and Baseball Glove. Shawn Rosseau: composer, guitar, vocals, Will Hebbes and Russell Edward Williams: guitars, Steve Gotlib andNeil Numminen: bass guitars, Aaron Spink: Drums, Ian Bodzasi: head engineer, Phil: assistant engineer, Gemma: 2nd assistant. Camera by Catherine Hesse, Recorded at Revolution Recording Studio, Toronto, Ontario, Canada, May 29, 2018, Enjoy!

Roy Morris, Shawn Rosseau, Washago Rock Jam 2022-9-21

Special guest Roy Morris with Shawn Rosseau at the Washago Lions Club rock jam. Energetic and fun live music in Muskoka. Washago, Ontario, Canada. 2022-9-21 Performances by Roy Morris (vocals), Shawn Rosseau (vocals, guitar), Rob Brown (vocals, shaker, beat box) Anthony (Bass), Glen Casey (vocals, guitar), Rick Pearce (vocals guitar), Don, (electric guitar), Mystery singer-songwriter (vocals, guitar), Mystery drummer, Doug Shakell (drums, lights, p.a) and more! Camera by Catherine Hesse.

Heartbreaker – live performance in the attic

Oct 29, 2021 Heartbreaker (Shawn Rosseau song) I respectfully join the ranks of artists who name their song "Heartbreaker". There is no other word in the English language that is so appropriate and so I call my song "Heartbreaker because, just because it has to be named that. As Chuck Berry once said "there is nothing new under the sun". I think he may be referring to his famous Johnny B. Goode guitar riff which I heard (Youtube) on a big band TV recording made before Chuck's entrance to the scene. My Heartbreaker song grew from music jams over a well-used chord progression of Am, G, F, Em found on many songs, (Hurricane by Neil Young and others). Then I added an Emaj chord to make a five chord song. Around 1995 I was making a living writing and recording TV jingles, bumpers and small time film soundtracks and playing in bands as I had done for many years. Around that time I owned/operated a small recording studio on Elgin Street in Ottawa, on the second floor over a Chinese restaurant in the back of a record store owned by my friend Al Chrisman of Rock This town Records, then I moved the studio to the basement of a live music club on Rideau Street in Ottawa. Things were going well enough and one of my clients was CBC (Toronto, Canada). I moved the studio to Toronto and took on two partners….I can tell you I found Toronto economically challenging! Anyway, one of my Ottawa recordings came out of my one-man-band gigs/experiments. (I was called Shawn Ecano back then because I had a Ford ECONOline van.) I used a Yamaha RX drum machine, and Roland JX-3P (the first MIDI keyboard), programmed my 5 chords into it and played the guitar lead over top. Recorded it and sold CBC on the idea of letting me hire Toronto session musicians (bass guitar – Scott Alexander, saxophone – John Johnson) to fill it out a bit so CBC could use it internationally behind their 1996 international coverage of the Olympics. I renamed it "World Peace" sold CBC unlimited, international broadcast TV rights for $5,000 CDN. Nice thanks!!! I kept other rights and decided to grow the tune by adding lyrics. I renamed the music "Heart" and that went nowhere….it made the rounds in Nashville and there was no interest……I dug into my roots and recalled some lyrics from the English band "The Animals" (House of the Rising Sun – let's just say The Animals may have got some of those lyrics in an old blues tune from USA blues scene – a British friend of mine has a remarkably similar original blues recording). Also, I think Mark Farner from Grand Funk Railroad had a Heartbreaker song which I borrowed a lyric from…..nothing new under the sun? Hey, all good music has some roots eh? Thanks all! I may not be the most original dude but allow me to add my two cents! If I was born later I would be a rapper…. THOUGHTS ON HEARTBREAK If we are lucky enough to find a soulmate, experience true love then we have consummated our human experience. To lose the most precious bond is heartbreak – the most painful experience humanly possible. Heartbreak, ecstasy and other powerful emotions cannot be communicated to others with words, that's why we have art, because art is a form of communication beyond words. If you have heartbreak you are not alone….no one wants to feel alone, we need each other and others need us, be kind to all on our planet, war is barbaric, the human spirit knows this. Are you before, middle of after heartbreak? Don't be afraid of heartbreak because if you have it means you were fortunate to have had the right people in your life, now remember and cherish their gifts. We are fish in the sea, the big fish eat the little fish so if you are a little fish you better move your ass and find a little fish that likes your ass before you pass. Heartbreaker Lyrics by Shawn Rosseau (just keepin' it simple, if there are too many word I can't remember them all) Once I had a little girl Now she's gone Once I had a little girl Now she's gone She showed me how To say goodbye Goodbye Shawn Well, so long Chorus Heartbreaker Heartbreaker Well Monday is for feeling blue And Tuesday is for thinking of you Yes Monday For feeling blue And Tuesday For thinking of you One foot on the platform The other on the train She said We'd meet again One foot on the platform The other on the train She said we'd meet again Chorus #2 Heart breaker Can't take her Heart breaker Bringing me down GEAR LIST Guitar: Fender telecaster of unknown date and quality/origin (kind of cheap build), hand carved f-hole by totem pole artist Wayne T. Hill – that makes the tele look like a Thinline Tele but it isn't. Amp: Mesa Boogie Mark V combo (stock) Guitar amp mic preamp: – low quality "ultra gain" tube preamp (because it has some eq) Guitar effects (pedal train pedal board, voodoo power supply): two Keeley compressors hooked in series, going to a Decimator G series noise gate (needed with the compressors), delay by Eventide Timefactor, occasionally I use an overdrive boost with a Monterey pedal

Shawn Rosseau – Acoustic Live Performance

Peninsula Lions Club Car Wash Fund Raiser – 2022

Carey's Pub Gravenhurst

Shawn Rosseau and Paul Hache!

The Legion: Wayne T. Hill, Shawn Rosseau, Gravenhurst, On. August 21, 2020

My vehicles are very reliable….I can count on them to break down at regular intervals, every week or so. This time I was unloading the SUV at the Legion…04 pathfinder was idling with air conditioning on…..BOOOM!!! as in REALLY LOUD BOOM,,,,then lots of white smoke,,,then gallons of radiator fluid under the car…no worries all the tow truck drivers know me well…..gotta get on stage and get my amp plugged in and worry about a ride later…tonight…Wayne T. Hill – guitar & vocals, Shawn Rosseau – guitar & vocals, Danny Ellement Sr. – drums, Denis Ranque – bongos & percussion, Bill – electric & acoustic guitars, Anthony on bass, Ricky "Into the Void" – (TShirt) on harp, Camera by Catherine Hesse, Recorded Friday August 21, 2020 at the Royal Canadian Legion, Gravenhurst, Ontario, Canada. Enjoy!

Legion – Shawn, Wayne, Bill & more jammin' instrumental "Heart" by Shawn Rosseau

Did the P.A. blow the fuse or did the fuse blow the P.A.? After a while the breakers tripped and when we reset them the P.A. (sound mixer, power amp etc.) would only offer up a crappy distorted sound from the depths of the earth. No worries…instrumental time! 3 guitars, lots of nice licks over top of Shawn's chord progression for his song "Heart". You may recognize a few of the signature licks….see link below for original recording. On stage tonight : Wayne T. Hill – vocals, guitar, percussion; Shawn Rosseau – vocals, guitar; Scott Slater – vocals, acoustic guitar; Danny Ellement Sr – drums: Denis Ranque – bongos, congas: Anthony – bass guitar; Bill – electric guitar; Camera – Catherine Hesse; Video by . Recorded September, 4, 2020 at the Gravenhurst Royal Canadian Legion, Gravenhurst, Ontario, Canada. Enjoy! YouTube link to Heart by Shawn Rosseau here: https://youtu.be/xFISaDBitiY

Legion #4 Sept 17, 2020 Wayne T. Hill, Shawn Rosseau

Published on Sep 21, 2020 Wayne debuts his new Party Time composition, Shawn performs Can't Always Get What You Want and Long Black Veil. Stage left to right: Wayne T. Hill – vocals, guitar; Danny Ellement Sr. – Drums; Shawn Rosseau – vocals, guitar; Anthony – bass; Denis Ranque – congas; Catherine Hesse – camera. Video by . Recorded September 18, 2020 at the Royal Canadian Legion, Gravenhurst, Ontario, Canada. The ending trailer music is part of a Shawn Rosseau cover of Eighteen by Alice Cooper. Hear and see the full video here : https://youtu.be/ZAY6ZVUkxz8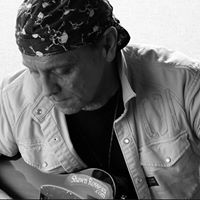 That's me : Shawn Rosseau